---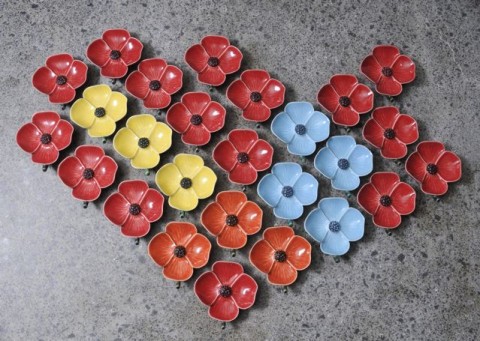 MADE FROM THE HEART – A COMMEMORATIVE POPPY AUCKLAND WAR MEMORIAL MUSEUM
In Flanders fields the poppies blow
Between the crosses, row on row,
That mark our place;
John McCrae
Inspired by the poem "In Flanders Fields" by Canadian physician Lieutenant Colonel John McCrae, the red poppy has become the emblem of Remembrance Day and subsequently ANZAC day. The poppies bloomed across some of the worst battlefields of Flanders in World War I and have since come to represent the immeasurable sacrifice made by men and women who died in World War I and later conflicts.
The Gallipoli campaign of 1915 remains a landmark event in New Zealand war history.
"New Zealand sent more men to fight in World War I per head of population than any other nation," says Megan McSweeney Director Business & Tourism.  "Of those killed, almost a third were buried half a world away in unmarked graves. Following the war, subscriptions were raised by Aucklanders to construct the Auckland War Memorial Museum in remembrance of their war dead. "
To this day, Auckland War Memorial Museum is a touchstone of remembrance for families and returned service personnel who wish to honour their loved ones and fallen comrades.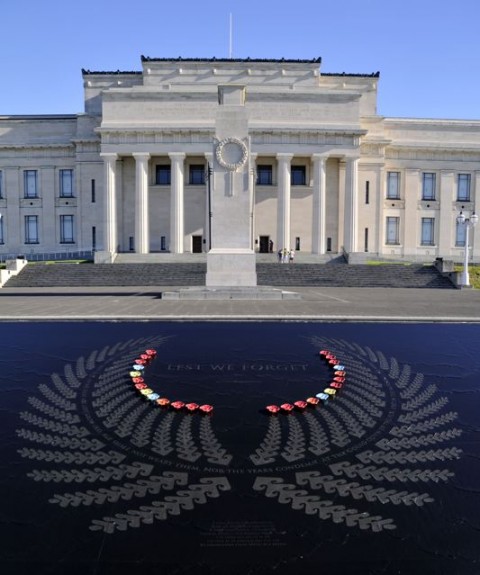 "In 2015, we mark 100 years since Gallipoli," says Megan McSweeney Director Business & Tourism. "It marks a unique period of WW1 centenary commemoration and we are delighted to co-develop a product our visitors can take home with them as a memento of the sacrifice New Zealand men and women made.   
"We are very proud to have this opportunity to design and make these important pieces and will make a donation, for each poppy sold, to the RNZRSA", says Bob Steiner.
RSA Chief Executive, David Moger, said "As champions of the Anzac spirit across all generations, we honour the many ways that communities, artists and individuals seek to remember and commemorate our veterans.  We're delighted and thankful for the donation Steiner Ceramics will contribute towards our work to provide support and comfort for service men and women and their families."
To purchase the poppy please contact the Auckland War Memorial Museum Shop:
P: 09 309 2580 E: shop@aucklandmuseum.com
Bob and Alison's interest (or passion) for doing the Poppy project has been driven by a life time of attending ANZAC day services, Alison's visit to Gallipoli in the 1980's and a family history of service in the armed forces.  This included military service by Alison's father (Max Mellsop) and grandfather (James (Jim) Basil Wilkie Roberton).  Most recently (in military service) has been a niece (Sarah Mellsop).  Lastly, Bob's father (Ranald Steiner) served in the US Army. 
Once the project began, Alison came across a record of her great grandfather (Ernest Roberton) at the Auckland War Memorial Museum.  That meant both father (Ernest) and son (Jim) served in the First World War.
For more information or images please contact:
Alison Steiner – Steiner Ceramics
P: 09 820 5089 M: 021 142 0968 E: Alison@steinerceramics.co.nz
Marty Jones – Auckland War Memorial Museum
Tamaki Paenga Hira
M +64 21 046 9716