Best Design Awards. Bob's work was selected as a finalist for the Designed Objects section of the BestDesignAwards08, a national award programme of the Designers Institute of New Zealand, recognising New Zealand's best graphic, product and spatial design. The entry was exhibited in Korea at the Design Korea 2009 exhibition.
Bob's work has been exhibited at the International Contemporary Furniture Fair in New York (May 2008), by essenze (of Parnell). It was a finalist in the ICFF Design Awards for Wall Design.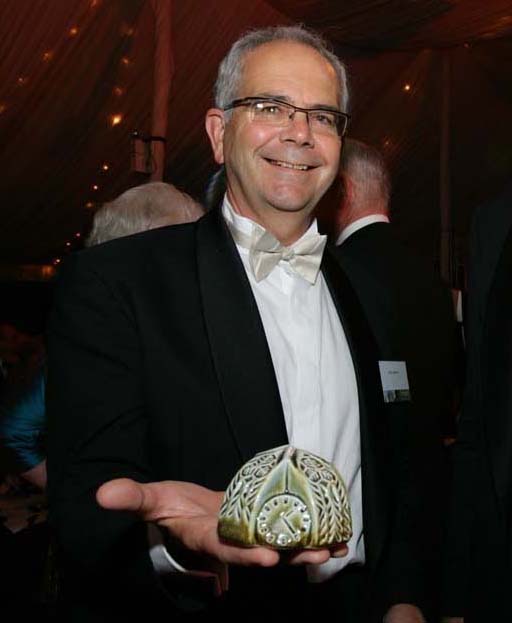 The University of Auckland. To design and produce a commemorative gift to celebrate the University's 125th anniversary a limited edition piece that was presented to guests at a Distinguished Alumni Awards. 2008 marked the celebration of the University of Auckland's 125th Anniversary.  To mark this special occasion a commemorative gift designed by Bob was commissioned by the University to celebrate 125 years of excellence and tradition. The limited edition paper weight is Bob's contemporary interpretation of Roy Lippincott's iconic Clock Tower.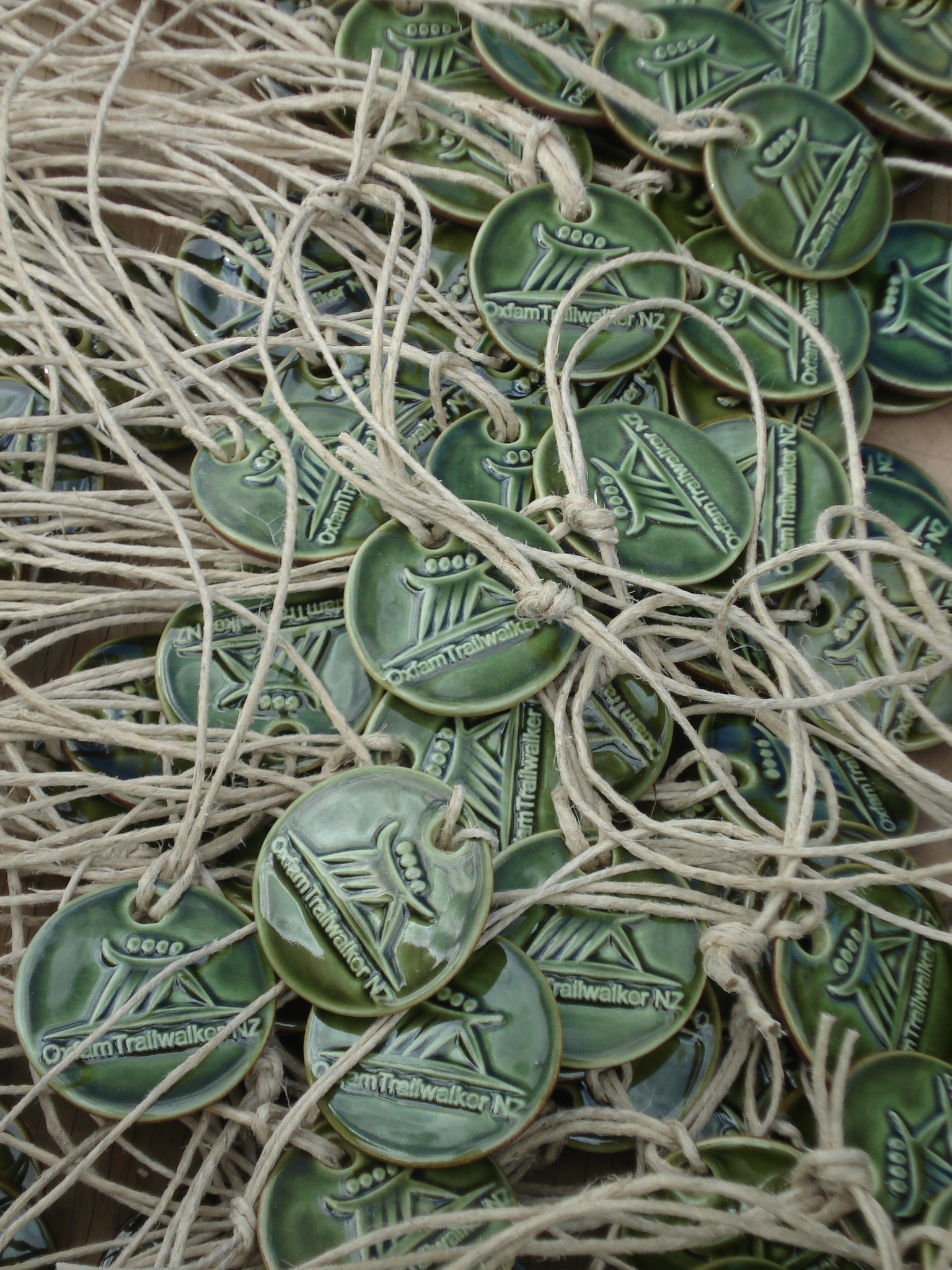 Oxfam Trailwalker 2009-2015 when Bob was commissioned to create unique, hand crafted, ceramic medals for walkers who crossed the finish line at Oxfam's Trailwalker, held in Taupo. see more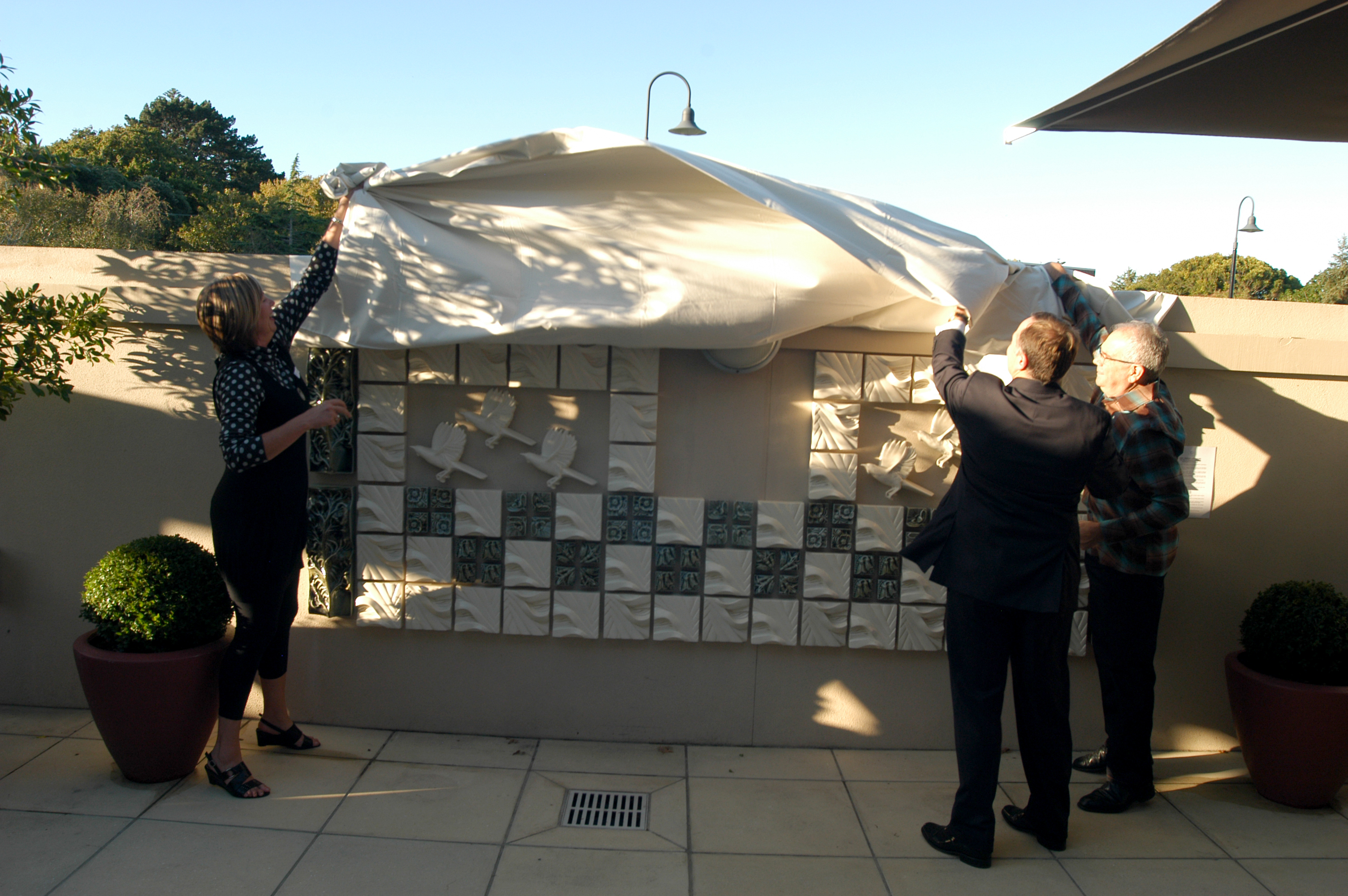 In 2009 Bob was invited by Mercy Hospice Auckland to develop a series of wall panels using his wall art squares to make various compositions, a ceramic garden, for years to come. The project, opened by the Prime Minister John Key, was launched with the centrepiece being displayed and pieces sold as remembrance tiles to raise funds for the hospice. They have been installed on the walls of the hospice courtyard that is used by patients and their families/friends. The panels were installed as they sold.The now completed wall art installation measures  16 meters x 1.2 meters. The hospice project offered Bob the opportunity to showcase his work on a much larger scale than usual, while at the same time raise much needed funds.  Below is a panorama of most of the installation as well as a close up of a panel.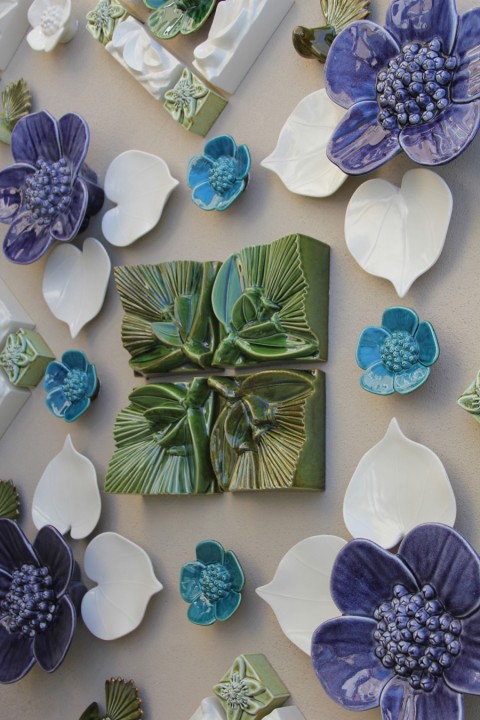 Tirititi Matangi Open Sanctuary
In 2011 Bob worked on a project to heighten awareness of the Hihi (Stitch Bird) and promote conservation in New Zealand.
In 2012, his work was on the Kokako. see more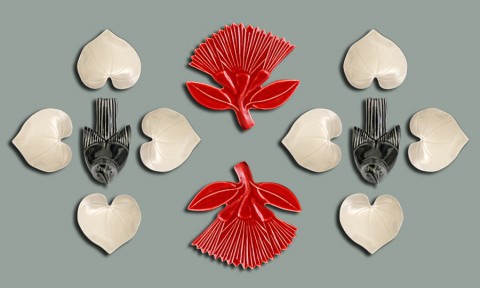 In 2013 the bird was based around the Saddleback.
With this ring…a special job to adjust a piece of Bob's work for a wedding ceremony, 2011. Photographs by emily raftery photography.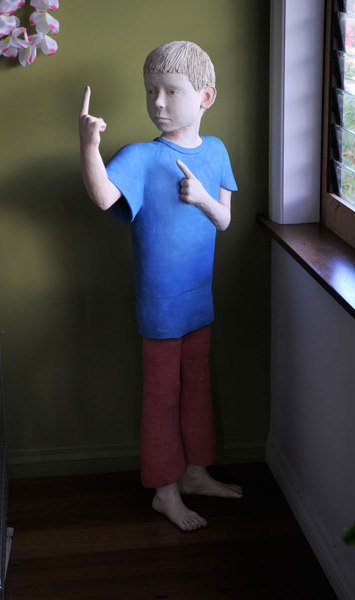 Life size sculpture of son William, 2011.